2024 CLUB CAR URBAN XR-NEW MODEL IN STOCK!!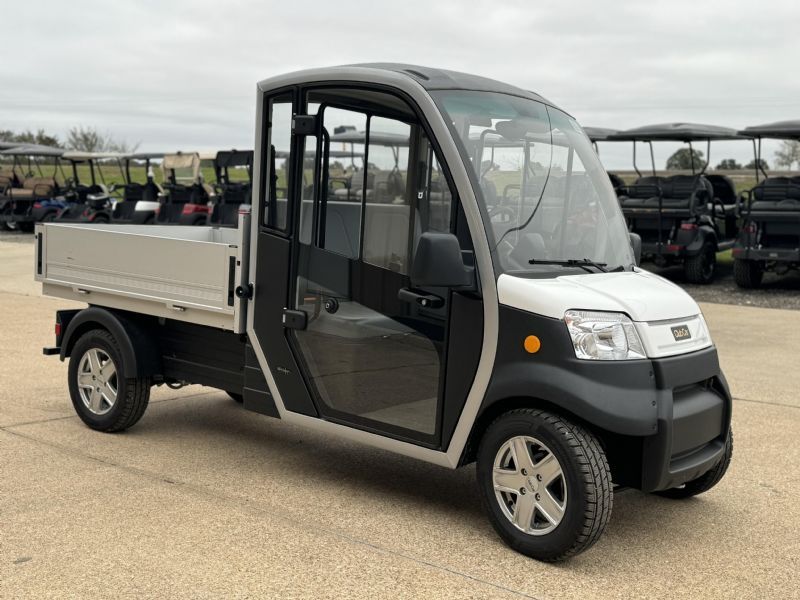 DRIVEN BY EXCELLENCE, COMMITTED TO YOUR SAFETY.
Meet Club Car's new lineup of electric utility vehicles. Efficient, safe and green, Club Car Urban vehicles integrate form and function into eco-friendly, crash-tested vehicles that help you to get the job done. Embrace comfort for long days on the road by driving a compact design with agile handling to navigate tight spaces while carrying a payload of up to 2204 lbs.
WHAT SETS THE URBAN APART FROM THE REST?
With a variety of power options, a wide range of uses on and off the street, to vehicle replacement and a fully customized configuration, the Club Car Urban is in a class of its own. Different options allow the user to tailor the Urban to their specific needs. Multiple bed configurations are easy to order and come prepped and ready to go. Storage options are wide ranging and versatile to accommodate a wide variety of different sized goods.

All Season Road Tires
Reverse Camera with LCD screen
Premium Instrument Cluster
Rear Hinged Glass Doors with Sliding Windows
Remote adjustable side mirrors
Bluetooth Stereo with USB Charging and Speakers
Headlights
Rear Lights
Cab with Deluxe Pack - Sun Visors, 12 Volt Outlet, Interior Light
Horn
Bench Seat
Lockable Storage Locker
Dash Storage Compartment
Automatic Parking Brake
3-Point Seat Belts
Reverse Buzzer
Speed Switch
White body color
Rear Bumper with tow bar and ball
Stock Number:
519594
Price: $38,662
Sale Price: $29,995