2022 Club Car ONWARD LITHIUM ION HP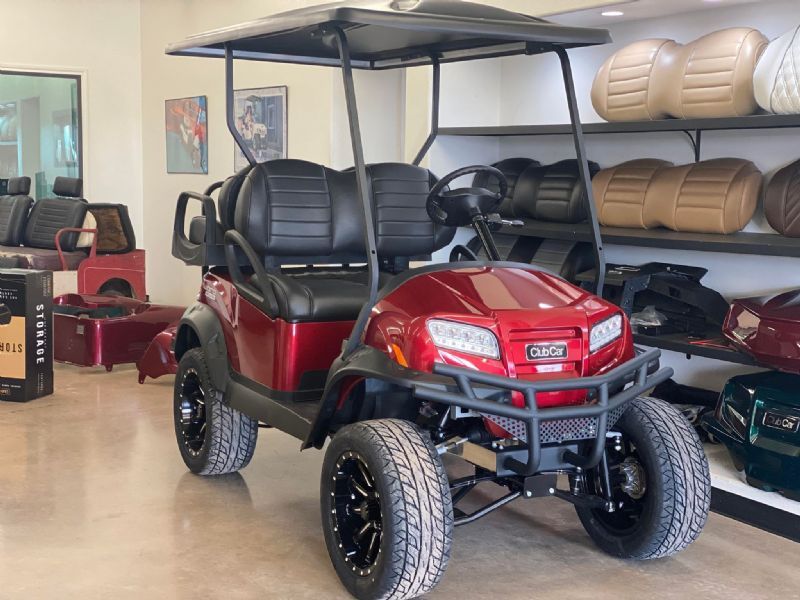 FACTORY LIFTED

LITHIUM ION BATTERY WITH 3 DRIVE MODES

5 YEAR WARRANTY ON BATTERY PACK

E.R.I.C SMART CHARGER

LED HEADLIGHTS, TAILLIGHTS, TURN SIGNALS, HORN AND HAZARDS

BRUSH GUARD

FENDER FLARES(TO BE ADDED AT TIME OF SALE)

REAR UNDERSEAT STORAGE/COOLER

DUAL USB POWER PORT

EXTENDED CANOPY

PREMIUM SEATS

EXTENDED CANOPY

PREMIUM 14" WHEELS & 23" TIRES

FREE LOCAL DELIVERY

FINANCING AVAILABLE WITH 1.99% INTEREST AND $0 DOWN!

CAN ADD ADDITIONAL ACCESSORIES

SHIPPING AVAILABLE

NEXT-LEVEL INNOVATION

We have partnered with LG Chem, the market leader in automotive lithium battery technology, to bring you the best electric personal transportation vehicle in the industry. Boasting an impressive 3.1 kW hour Lithium Ion battery that requires no maintenance and has zero degradation in hill-climbing performance or acceleration over the lifespan of the battery.

BEST-IN-CLASS PERFORMANCE

The 4.7hp motor and 375 Amp controller deliver outstanding hill-climbing power and acceleration. The Onward HP Lion will not lose acceleration when travelling up hills. No other vehicle in the industry can compete!

MAINTENANCE-FREE BATTERY

Battery system requires no maintenance or servicing for the life of the battery pack. No more battery watering or terminal cleaning! Our state-of-the-art battery management system monitors the health, charge levels, and status of the battery to further protect and prolong the performance of the vehicle.

SAFETY AND RELIABILITY

Automotive-quality technology that features a self-contained, fully coated steel, water-tight battery case and pouch cell lithium technology. This minimizes internal battery weld connections to improve overall reliability of the system.
More Info!
Stock Number:
295137
Price: $17,522
Sale Price: $16,555