The Best Golf Cars of 2024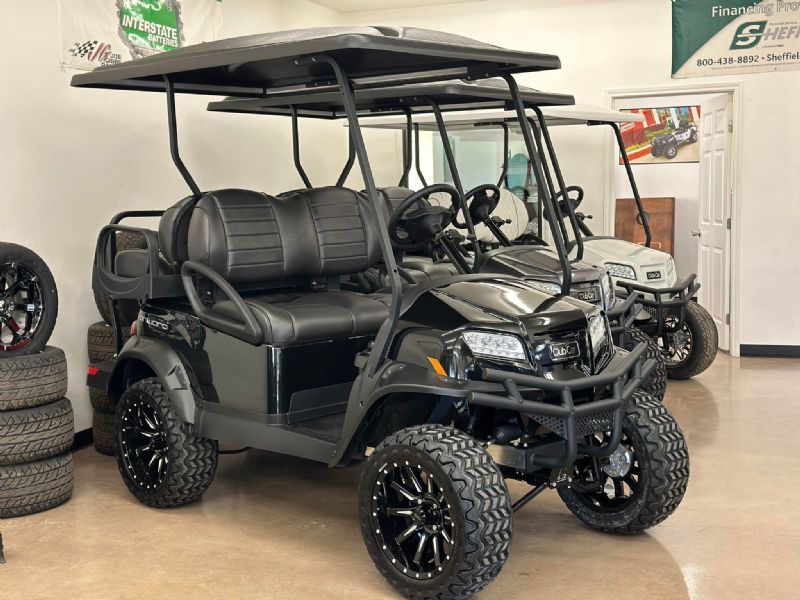 At Aggieland Golf Cars, we take our time to secure the best golf car inventory in the entire College Station/and Bryan, Texas, area. Doing so requires staying on top of the best golf car brands on the market. We've put in hours researching and testing 2024's new models, so you don't have to!
Of course, nothing compares to visiting our showroom and taking a test drive yourself, but in the meantime, you can read on and glean the biggest news impacting the golf car market in 2024.
Best Overall – Onward Lithium ION XR (Extended Range)
Regarding the best electric golf car, range and battery capacity are primary factors. Sometimes, it's so good that it also makes for the best golf car overall. That's much of what impressed us about Club Car's extended-range Onward Lithium ION XR, but it's certainly not all.
The ION XR also gives buyers the option of four or six seats, as well as a lift kit. With a 60-mile range that's more than double the standard battery, the Club Car Lithium ION XR was an easy choice for our top pick this year.
It also features a range of enhanced features, including:
Increased acceleration
Multiple drive modes for a variety of conditions
Maintenance-free battery (plus six-year factory warranty coverage)
Lightning-fast charging speeds
Greater seating and suspension for a smoother ride
Fold-down windshield
Great storage space
Support for various tech gadgets (such as a Bluetooth sound system)
Runner-Up – Onward Lithium ION
We could have spread this year's commendations out because there are numerous remarkable models to choose from. Yet we had to go with our gut, which screamed loud and clear: the Onward Lithium ION is a fantastic golf car, even without the range-busting battery upgrade and enhanced amenities.
That's why our pick for runner-up this year is the standard Onward Lithium ION, which features all the same seating and suspension options, including the same customization options as the XR (color, finishes, accessories, and other aesthetic and functional options).
Best Luxury Golf Car – CRU
The 2024 Club Car CRU practically reaches out and physically turns heads. At least, that's how stunning the CRU's overall style is, even for those unfamiliar with finer golf car models. With enormous passenger and cargo room (sufficient even for a table), it's the veritable luxury SUV of golf cars.
We like the bench seating, which makes for smooth, self-adjusting seating arrangements. It's also nice for the driver to have a nearly full-sized digital display panel, and the street-legal aspect means you can use the open-air design well.
For reasons you need to experience to appreciate fully, we consider Club Car's CRU the best golf car for luxury and comfort.
Best Value – V4L
If a rugged, traditional gas engine is what you prefer, you're in luck because it also makes one of the most affordable high-quality golf cars that much more valuable. The extended canopy is a nice feature, giving a much-needed sense of spaciousness with its forward-facing seating for two (and two facing backward).
Not only is it perfect for double dates, but it supports at least some limited off-road terrain, thanks to its 14-inch wheels and factory lift kit. With an EFI Kohler gas engine, you'll also feel the powerfully soothing thrumming from your new golf or neighborhood commuter as you take in the invigorating Texas air.
Discover the Top Golf Cars of 2024 at Aggieland Golf Cars
That does it for 2024's lineup of the best golf car options, according to Aggieland's dedicated golf car enthusiasts. On top of our high-quality inventory, we also deliver golf cars to your home so you can enjoy true turnkey service and enjoy your new low-speed vehicle at your usual haunts.
The right golf car makes all the difference to your neighborhood mobility (and beyond, with the Onward extended range!). Contact us for any questions about this year's models, and by all means, see our new inventory yourself — only at our premium College Station, Texas, golf car dealership.